Friday fitness type on the fly - airport workouts
We all hate layovers and delays, unless we've got international first class lounge access with free massages, sleeping rooms, and a la carte dining. But what if you could kill the time with a killer airport workout? I recently covered that the airside
TWA Hotel at JFK
was selling gym memberships, but most airports don't have decked out gyms with heavy weights and Peloton. So this is where you can improvise and take advantage of your bodyweight.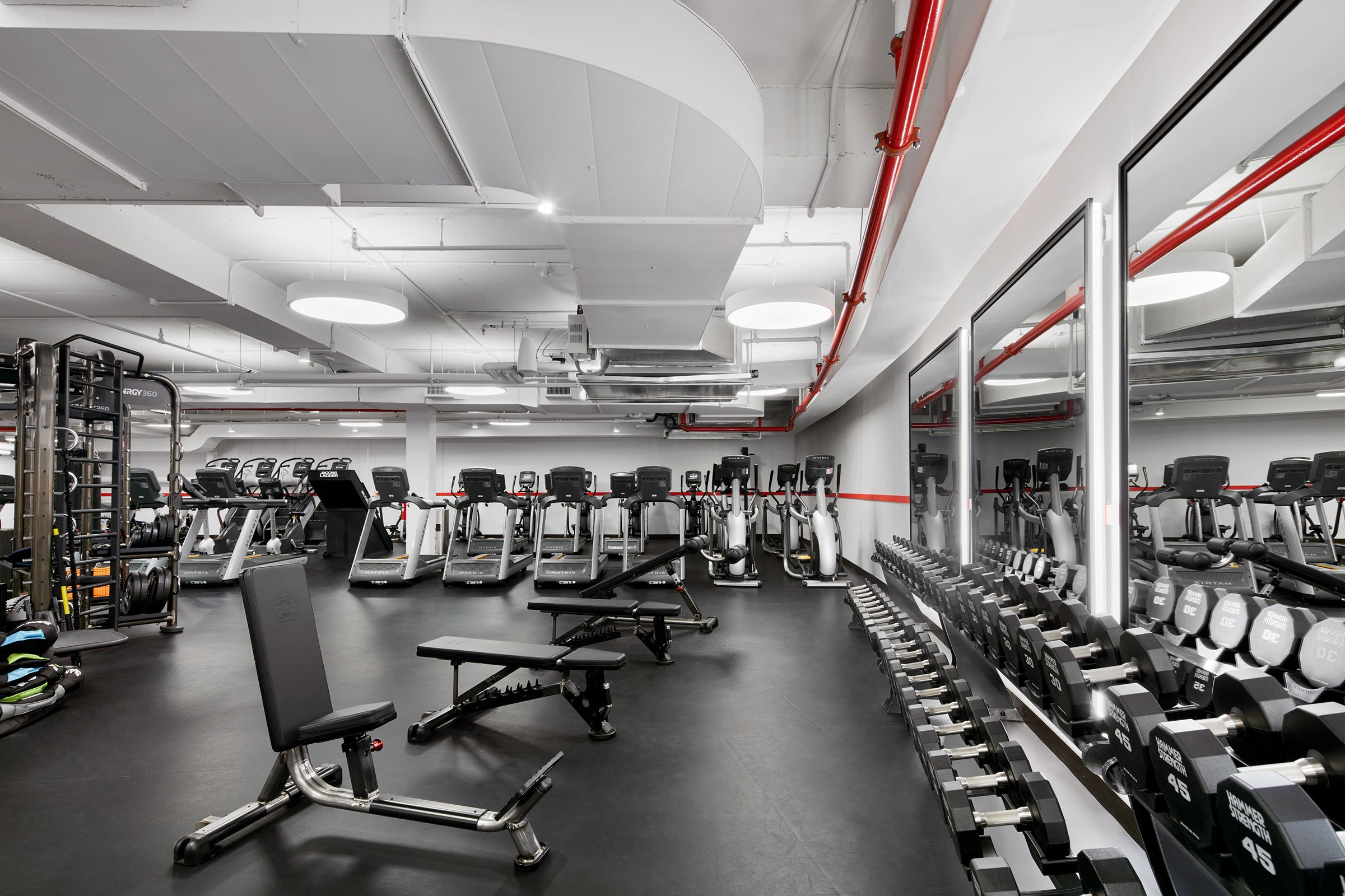 TWA Hotel fitness center: the best airport gym on the planet
Unbeknownst to most, a number of airports actually have free yoga rooms, which are actually a good way to reduce the stress of your delay. And yes, yoga can be difficult while burning a good number of calories as your muscles struggle to maintain those poses. In the U.S., yoga rooms can be found airside at
San Francisco
, Dallas Fort Worth,
Chicago O'Hare
,
Burlington
, and Miami international airports. My personal favorite is the
yoga studio at DFW
, which has a sweet airside view and is a perfect open space to pop out a bunch of burpees, lunges, and squats.
DFW yoga studio
But where you'll really need to improvise is if yoga studios and gyms simply are not available at your layover. This is when finding an empty concourse area or gate could be useful for your HIIT bodyweight workouts. Yes, you're going to have to set aside your ego for a moment here and endure the fact that there will be onlookers, some who may even photograph you. I've been filmed by Korean Airlines flight attendants at Seoul and by a random passersby at Sacramento, but it was all in good humor as they waved to me. I even had a gentlemen walk up to me at Washington Dulles and compliment my workout intensity and routine. But the hardest? Denver for sure because of the altitude.
Cathay Pacific's legendary yoga studio dubbed "The Mind" at HKG. Accessible for all business/first class passengers and Oneworld Sapphire and Emerald members.
Bottom line
It's possible to get good workouts in when you're enduring your delay or layover, especially if your airport has a yoga room or a gym. But when these aren't available and you're willing to seek out an empty gate or concourse, take advantage of your bodyweight for some HIIT. Oh, and you make want to take advantage of the airport lounge post-workout to get a shower and some protein in.