Starlux, Taiwan's new "luxury" airline, set to take off next month
Starlux
is being touted as Taiwan's new "luxury" airline, having been founded by the former CEO of Eva Airlines. Even though they have yet to take to the skies, they already have an
awesome safety video
, revolutionary hard products, and stylish crew attire. Hoping to the be the "Emirates of Taiwan", their slogan is "Born to be luxury, shining like stars". Starlux's first routes, set to inaugurate on January 23, 2020, will be from Taipei to Da Nang, Penang, and Macau on the A321neo with 82" fully lieflat business class seats.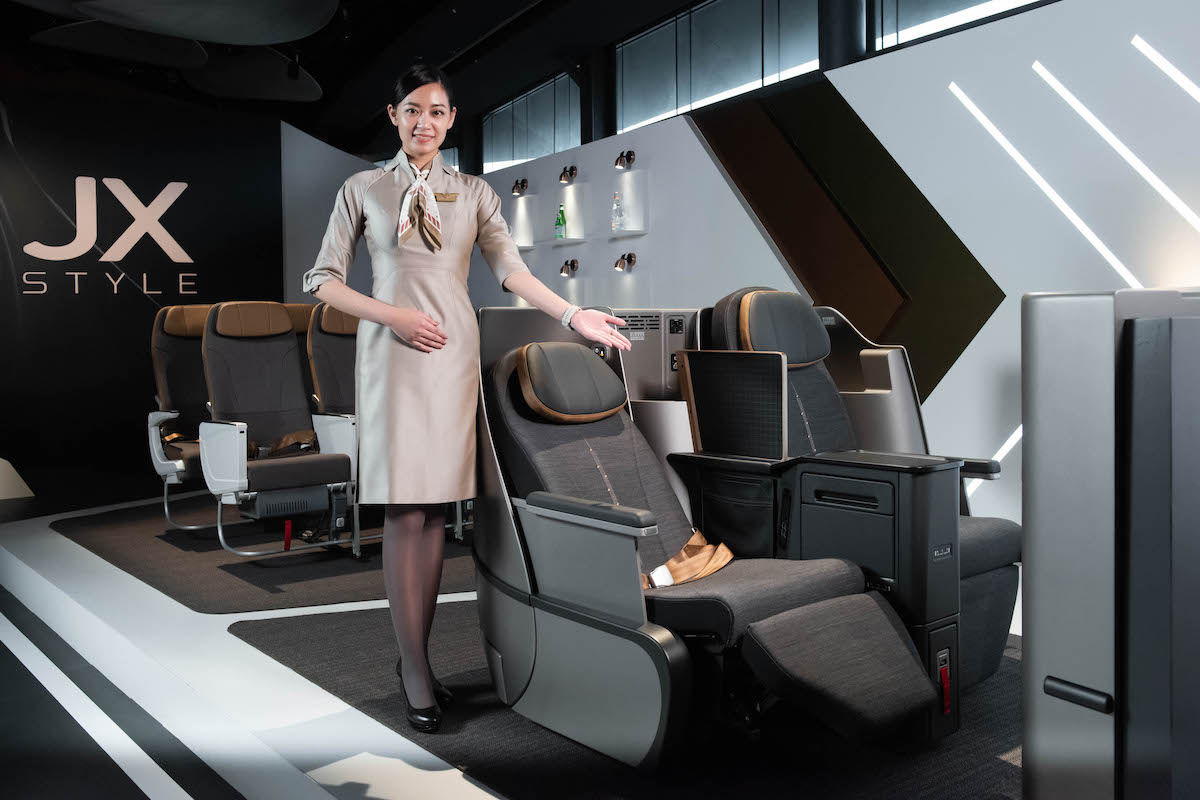 Economy class is classy as well as it features leather headrests, 10.1" 720p personal AVOD entertainment systems, USB ports, and free basic WiFi.
Between 2021 and 2022, the airline is planning to acquire 12 A350-1000s and 5 A350-900s to fly longhaul routes to North America and Europe. The startup is entering a saturated market already dominated by heavyweights Eva Airlines and China Airlines. In order to distinguish itself from the low cost carriers as well as the flag carriers, Starlux is going for the luxury approach with fares that are higher, but reasonable.
Their frequent flyer program, entitled
COSMILE
, is already open for enrollment with 4 different tier levels.
The elite benefits don't appear to be anything special, and they have yet to publish award redemption rates. However, they are offering status matches from day one, which could be a prudent way of poaching from the other flag carriers.
I personally love Starlux's approach as a "detail-oriented airline". The Asian aviation market, particularly out of Taiwan, is extremely competitive, so the startup definitely has a steep hill to climb. But I think that they're on the right track by setting themselves up with an upscale product that is both modern and creative. It also helps that they've made the appropriate preparations such as a frequent flyer program, business class menus, and fashion designers to help establish themselves as a noteworthy competitor in the Taiwanese market.