Undeserving: American Airlines wins 5-star Global Airline Award
When you envision 5-star airlines, you picture the likes of Singapore Airlines, Qatar, ANA, Eva, etc. with their stellar products and services from departure to arrival. A U.S. carrier wouldn't ever cross your mind, but the unthinkable just happened again: American Airlines has just been named a 5-star airline by by APEX (the Airline Passenger Experience Association), which gives out these awards based on passenger feedback.
The joke's on you, AA
So how in the world did AA, which is a subpar airline even for U.S. standards, end up with 5-stars? Let's take a look at how APEX ranks airlines, which to their credit is a collaborative feedback effort through a partnership with TripIt. By using a five star scale, more than a million flights were rated by passengers across 600 airlines from around the globe between July 1, 2018, and June 30, 2019. The rating is based on seat comfort, cabin service, food and beverage, entertainment, and WiFi.
It should be noted, however, that the "verified" feedback does not include delayed trips!
And seeing how AA is double digits behind Delta and 19 other airlines on on-time performance and other key metrics, the feedback results were definitely tilted in their favor. Also, 98% of passengers don't even use TripIt, so the verified feedback came from the 2% at most.
This is what AA considers their award-winning breakfast in first class . . .
Incidentally, APEX was spot on with some of their other rankings, including best WiFi going to Delta, best in-flight service and seat comfort to Qatar, and best entertainment to Emirates. APEX notes that a total of 35 airlines earned the 5-star award, including 20 global airlines, 13 major airlines, and two regional airlines. On the other hand, Skytrax is much more stingy with only a total of 10 airlines earning the 5-star rating.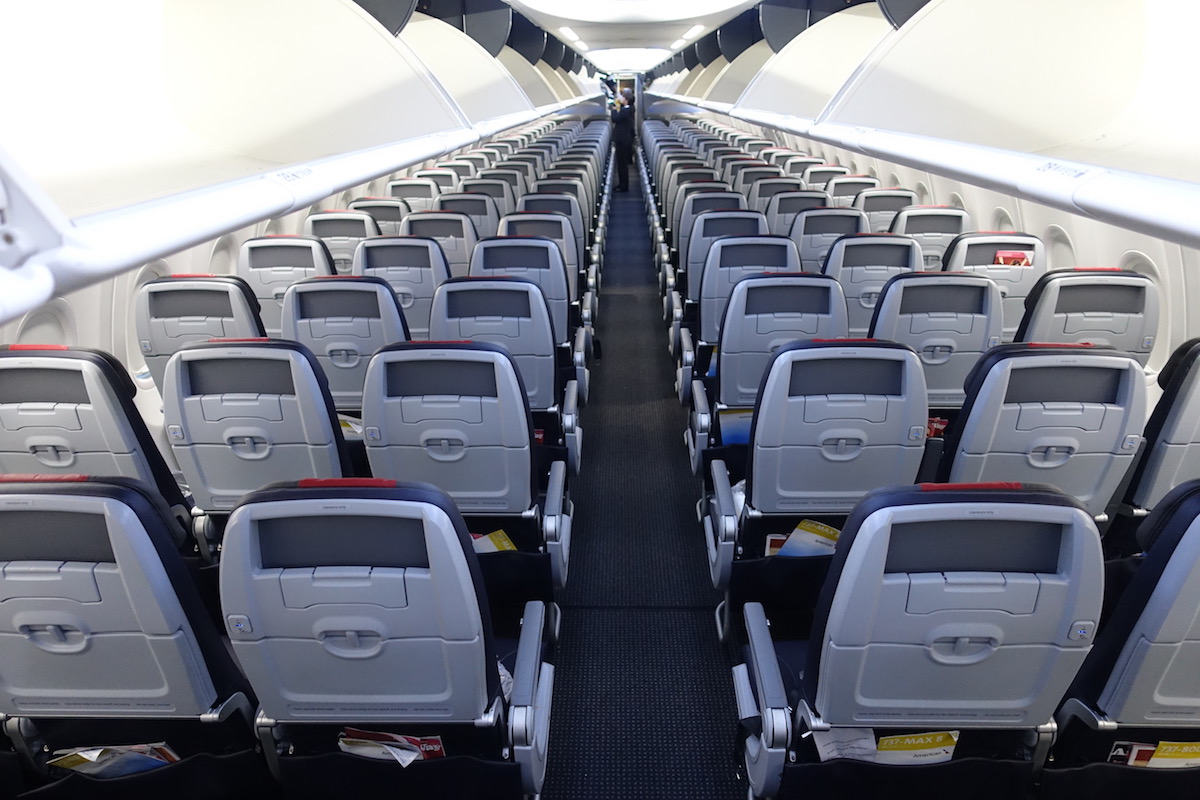 AA's award-winning in-flight entertainment equals seatback tablet holders?
If there's anything to take away from AA's overrated and undeserved rating from APEX, it's that you just can't take all airline ratings for their word. It'll all come down to your actual experience, and anyone who has ever flown on AA knows how behind they are vs. their competitors, and that's saying a lot seeing how the bar is pretty low for U.S. carriers in general.
H/T: OMAAT