Think twice before using the in-flight lavatory sinks and water!
We all need to use those cramped lavatories at some point during our long-haul flights, but ever wonder if the water coming out of those faucets is clean? A
new study
by the Hunter College's New York City Food Policy Center and the not-for-profit organization Diet Detective may get you to think twice before washing your hands and much less drinking anything that comes out of those lavatory faucets. The study analysed water samples collected between 2012 and 2019 from 11 major and 12 regional airlines, issuing each airline a "Water Health Score" from zero to five, based on criteria such as fleet size and the presence of
E. coli
and coliform.
Here are the rankings for major airlines:
#1: Alaska Airlines: 3.3
#2: Allegiant Air: 3.3
#3: Hawaiian Airlines: 3.1
#4: Frontier Airlines: 2.6
#5: Southwest Airlines: 2.4
#6: Delta Air Lines: 1.6
#7: American Airlines: 1.5
#8: United Airlines: 1.2
#9: JetBlue: 1
#10: Spirit Airlines: 1
Guess most of us aren't surprised at who came out on the top and bottom of the list as Alaska has been ranked as the best U.S. carrier and Spirit as the worst by a number of surveys. But it is surprising to see low-cost carriers Allegiant and Frontier on the top and the 3 legacy carriers near the bottom.
Regulations too lax?
The U.S. Environmental Protection Agency regulates airline water with the
Aircraft Drinking Water Rule (ADWR)
, which "ensures" that safe and reliable drinking water is provided to aircraft passengers and crew. Having been in place since October 2011, the ADWR demands that airlines provide safe drinking water and requires them to routinely disinfect and flush aircraft water tanks, as well as test water samples for coliform bacteria. When airlines find coliform in water samples, they must test it again to determine if it contains
E. coli
and, if it does, shut off public access to the water system within 24 hours and disinfect and flush it out.
However, the study's authors believe that the 24 hour reg is too lax. Instead, the authors state that flushing should be done immediately without a 24 hour "wait".
Drink lavatory faucet water?
The short answer is
no
. The long answer is
absolutely not
. Whereas the water served by the flight attendants is bottled and safe, the water used in coffee and tea still comes from the lavatory dispensers. So you may want to steer clear of coffee and tea when those drink carts come around, especially if you're flying on the airlines near the bottom of the rank.
I always advise to wash your hands with soap and water after using the lavatory both for your sake and for those who you may come into contact with. The soap would likely help in killing some but not all of the bacteria in the water, so you may want to use hand sanitizer
after
washing your hands with soap and water in the lavatories.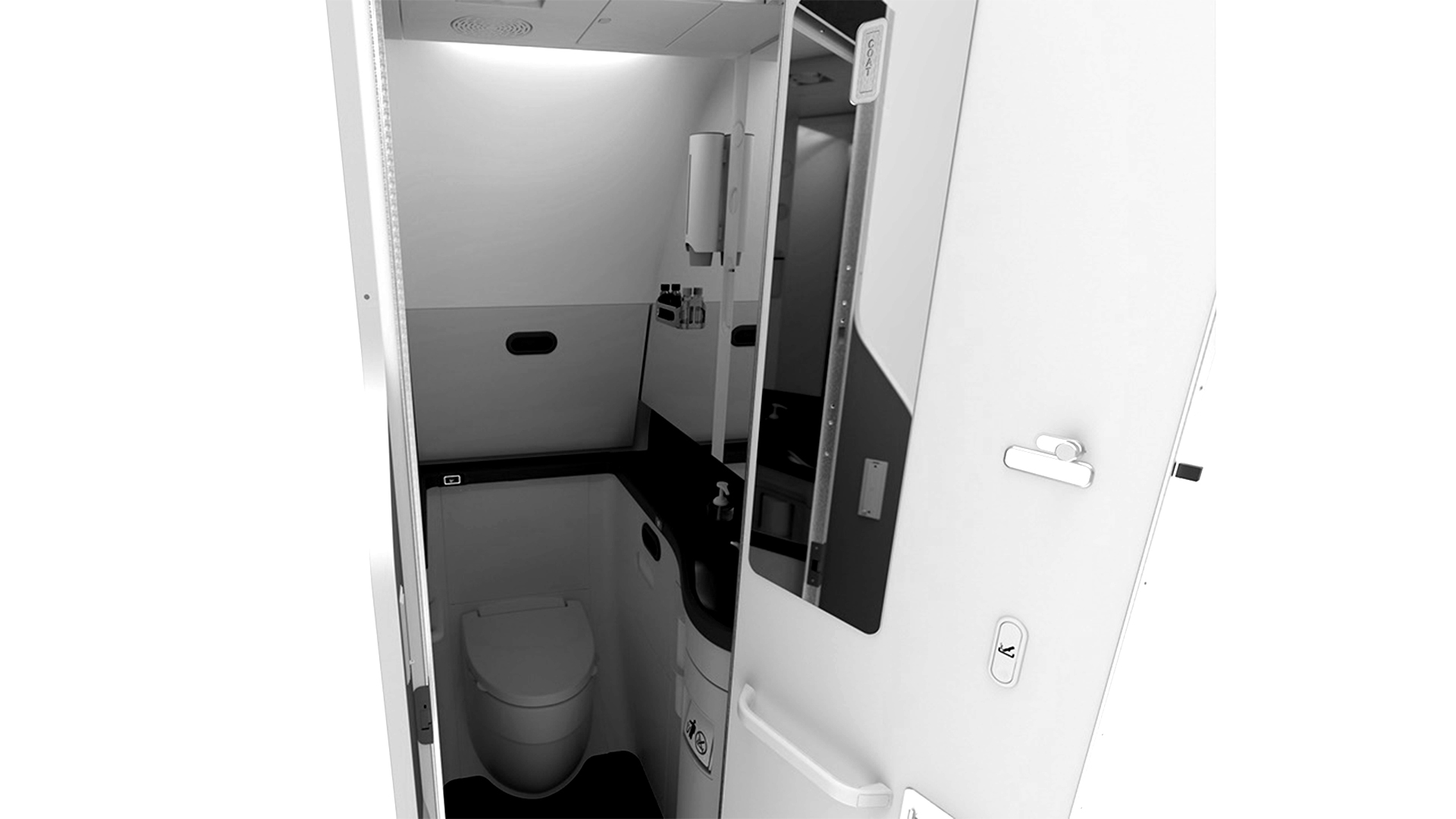 Welcome to the home of E. coli coffee and tea. . .
Bottom line
It's a scary thought that you can be contracting
E. coli
simply by washing your hands in the airplane lavatories. Previous studies have shown that you shouldn't be drinking water out of the lavatory sinks, but with such poor water health scores, it may be a good idea to always have hand sanitizer ready after coming into contact with lavatory sink water. And a big sorry to you coffee and tea lovers out there.