Gone too soon: great fitness colleague killed on the Conception boat fire
The 75-foot Conception, which has been one of the most popular SCUBA diving boats in Southern California,
went down in flames
early morning on Labor Day near Santa Cruz Island in Santa Barbara County, taking 34 lives with it as only 5 of the crew members survived. Though the story is still developing, the 5 surviving crew members were on the upper deck when the fire broke out, and managed to jump overboard and paddle to a nearby vessel when the fire broke out. The 33 passengers and one crew member who perished were asleep below in the crew deck in one of the worst boating fire incidents in the state's history.
As the Coast Guard announced yesterday that they were suspending search efforts and converting into a dreaded recovery operation, the National Transportation Safety Board is currently on the scene as the lead investigator and will release a preliminary report in the coming days. One of my colleagues has actually been on the renowned boat in the past, stating that the operations and safety standards were top notch. Many questions remain, including the cause of the fire and how the 34 victims were unable to escape to safety. But there is no question that this is a terrible tragedy, and our thoughts and prayers are with the victims and their loved ones.
This morning when I arrived at work in Sacramento, CA, my colleague who had previously been on board the Conception asked for the name of another colleague who I was scheduled to attend an oil spills response training conference with in October. After I provided her name (Kendra Chan from Ventura, CA), my colleague informed me that she had been on the Conception during the fire and did not make it.
The oil spills response training in Santa Barbara had allocated 2 spots for my agency, and myself and 2 of my colleagues from the Ventura office had registered for it. I had asked the training administrator to allocate the 2 spots to my Ventura colleagues as the training would be much closer to their duty station, thus placing me on the waitlist. Kendra was very thankful, but it was the least that I could do since it made more sense for them to attend the training. In her e-mail:
"Thank you Ernest for letting both Colleen and I go. I hope you are able to either get off the waitlist or participate in this training some time in the future!"
Yesterday morning, I had received an e-mail from the training administrator that a spot had opened up and that I was #1 on the waitlist. And I found out how that happened this morning as Kendra was gone far too soon at the age of 26. She and her father, Scott Chan from Los Altos, CA, were on the Conception together when it went under, and have logged countless SCUBA hours together. Scott had served as an electrical engineer in the Silicon Valley for 20 years before becoming a physics teacher for the Fremont Unified School District at American High School in Fremont, CA. His wife of 34 years, Vicki Moore, had dropped him off at the Santa Barbara Harbor to board the Conception last Friday. Kendra met her parents there, and Vicki was scheduled to meet them again on Monday. I can't ever imagine what Vicki is currently going through as she would not see her husband and her first-born child again.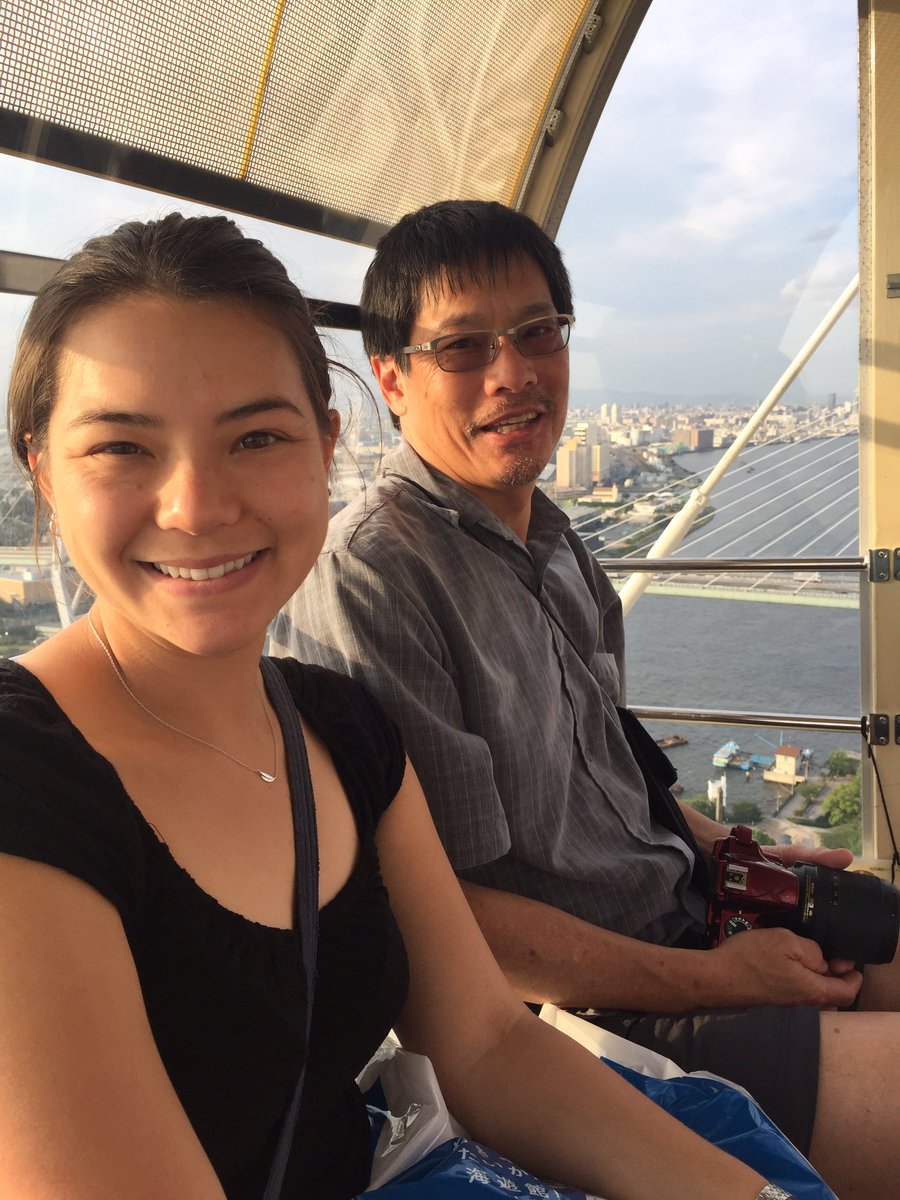 My colleague Kendra and her father, Scott
Kendra was a wonderful Fish and Wildlife Biologist for the Ventura office with a great future. Nobody tells her story better than she does herself:
Her accolades go far beyond just being a SCUBA enthusiast. From conserving the nation's fish and wildlife to hiking and exploring the unknowns, Kendra exemplified everything great about our generation and is without a question a model U.S. Fish and Wildlife Service employee. I am proud to be even affiliated with that same agency that she personified.
Life is too short that it's almost unfair. But you can still make the most out of it with the time and talents that God has given you. Kendra lived it to the full doing what she loved as a phenomenal SCUBA diver and fish and wildlife biologist. Though my days could still be better spent like Kendra's, I like to redeem my time with what I love and do best: flying, fitness, fish, and the Faithful Father. Every day is a day that's borrowed, so don't wait until tomorrow.
"For you created my inmost being;
you knit me together in my mother's womb.
I praise you because I am fearfully and wonderfully made;
your works are wonderful,
I know that full well."